Sweetest Love Hangover - Monday Hits Facebook!
It's too scripted to be a movie: a comfy cozy Sweetest Day weekend where your loved ones whisk you away from the to-do list your crazy/creative, entrepreneur-self never seems to complete. Drizzly Seattle-Movie-like rain softens your hair, skin, and heart until the sexy mysterious moon writers kill readers with every day comes into view. You lay down Sunday feeling comforted and, although you know your weekend of folly might bite you in the butt - you rest peacefully knowing that you will be ready for whatever. Giving a total 100% all week is the plan.
(insert scary music)
Then, Monday arrives! You oversleep (because you slept in the last two days), your morning mile walk feels like a triathlon (because you skipped a couple few workouts to make time for chocolate) and the cute rain is now annoying with hard, cold smacks across the face, appointments are late (because they are in the same boat), breakfast prep takes longer than usual (because you went to sleep with dishes in the sink and skipped the trip to the grocery store) and plan for the day is all inside your scattered brain instead of a clean tablet.
Ahh...what'll make me feel better?
Facebook, of course! Where else can you get news about friends, commiseration from Facebook friends who are lamenting another Monday, and a couple Positive Peggy's sending out warm thoughts and cool quotes? Except for today...
FACEBOOK IS BROKEN!!
(insert violin music here)
Monday has attacked Facebook! For hours, millions of Facebookers got this message: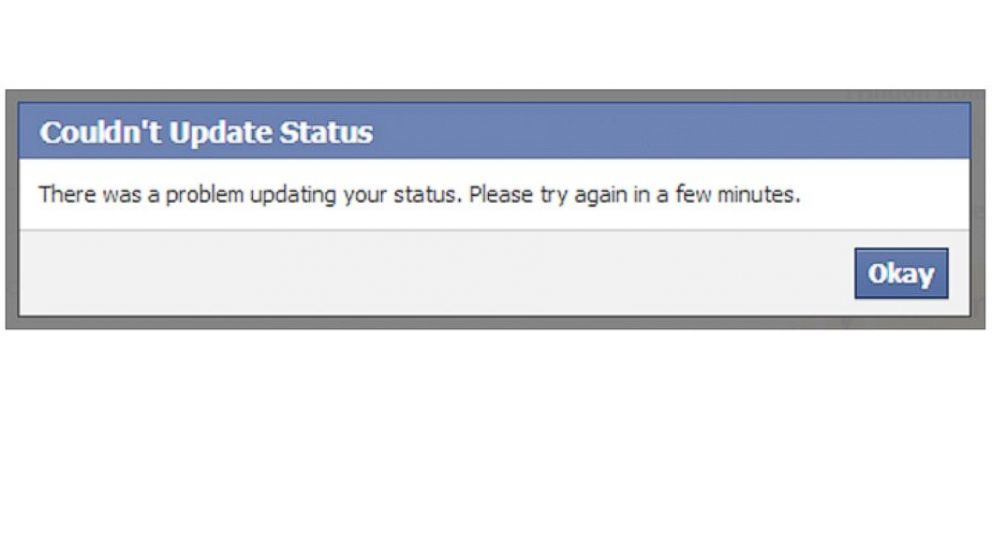 Believe it or not - - it really happened!! Luckily, Facebook was fixed by 11 a.m.
Now, get back to work, have a good week and don't let Monday catch you slipping next week!
Best Wishes,
Leslie